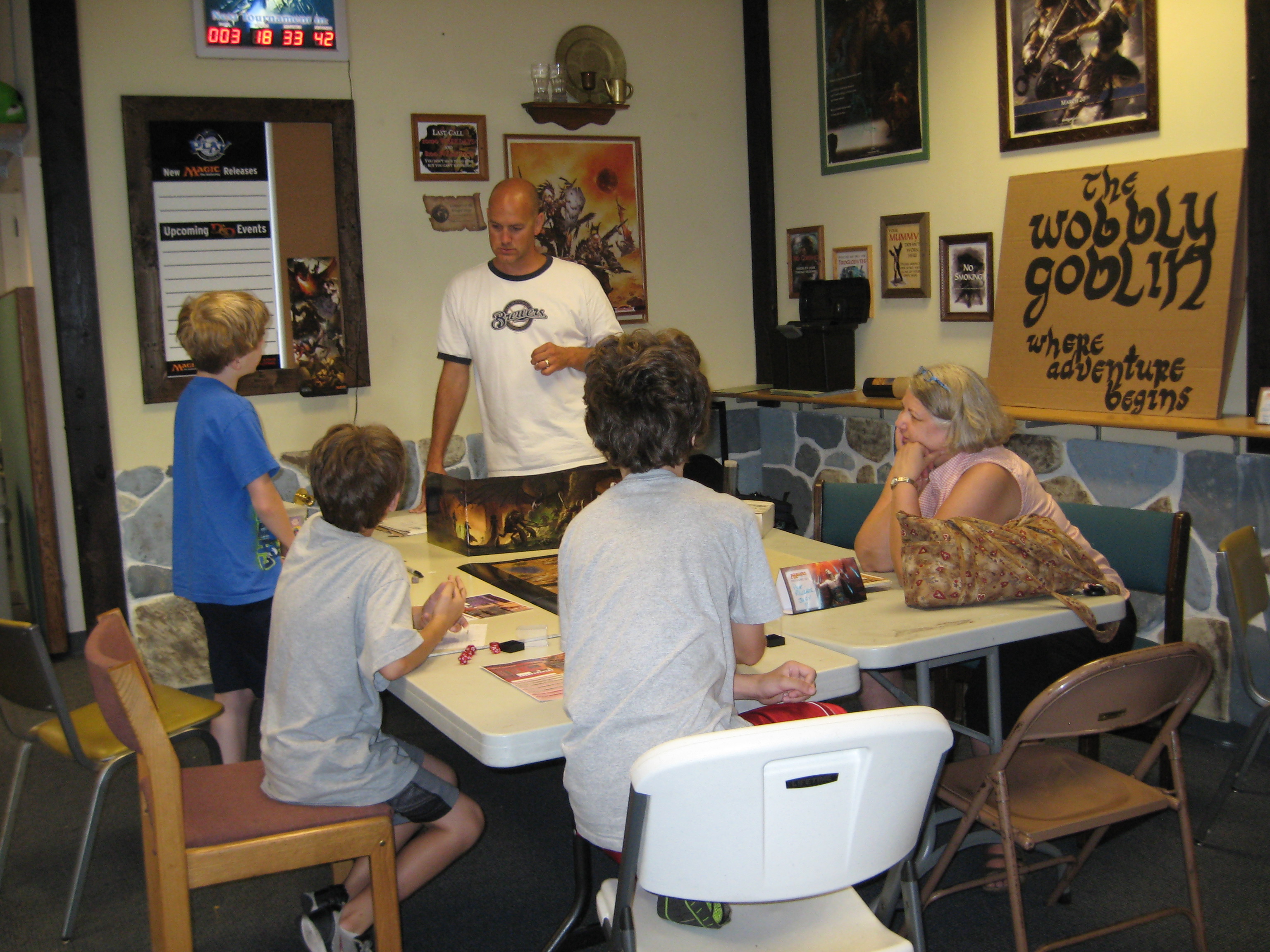 [av_section min_height=" min_height_px='500px' padding='default' shadow='no-shadow' bottom_border='no-border-styling' id=" color='header_color' custom_bg=" src=" attachment=" attachment_size=" attach='scroll' position='bottom right' repeat='no-repeat' video=" video_ratio='16:9′ overlay_opacity='0.5′ overlay_color=" overlay_pattern=" overlay_custom_pattern="]
[av_heading heading='In-Store Events' tag='h1′ style='blockquote modern-quote' size='60' subheading_active=" subheading_size='18' padding='0′ color=" custom_font="]
Come and play
[/av_heading]
[/av_section]
[av_one_third first min_height=" vertical_alignment=" space=" custom_margin=" margin='0px' padding='0px' border=" border_color=" radius='0px' background_color=" src=" background_position='top left' background_repeat='no-repeat']
[av_textblock size=" font_color=" color=" av-medium-font-size=" av-small-font-size=" av-mini-font-size=" admin_preview_bg="]
These games are played in the store on a regular basis:
Dungeons & Dragons 5th Ed.
Shadowrun RPG
Warmachine & Hordes
Warhammer 40K & Age of Sigmar
WH Underworld
Starfinder RPG
Monsterpocalypse
Mordheim
Blood Bowl
Necromunda
WH Kill Team
Pokemon card game
Guild Ball Miniatures
Magic: the Gathering, and more!
You can also bring your own board games, or play one of our demo games!
[/av_textblock]
[/av_one_third][av_two_third min_height=" vertical_alignment=" space=" custom_margin=" margin='0px' padding='0px' border=" border_color=" radius='0px' background_color=" src=" background_position='top left' background_repeat='no-repeat']
[av_codeblock wrapper_element=" wrapper_element_attributes="]

[/av_codeblock]
[/av_two_third]
[av_section min_height=" min_height_px='500px' padding='default' shadow='no-shadow' bottom_border='no-border-styling' id=" color='socket_color' custom_bg=" src=" attachment=" attachment_size=" attach='scroll' position='top left' repeat='no-repeat' video=" video_ratio='16:9′ overlay_opacity='0.5′ overlay_color=" overlay_pattern=" overlay_custom_pattern="][/av_section]